Plant Care
Keep your Snake Plant in indirect bright sunlight
Water every 15 days
Use a damp cloth to wash off any dirt sitting on the leaves.
Make sure any excess water is drained out immediately.
Do not leave sitting water in the saucer.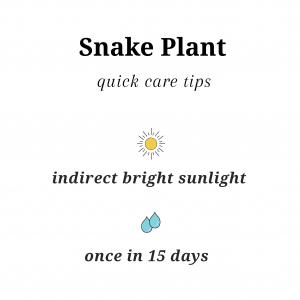 Disclaimer : Your Vivero Buddy will be packed and sent to you in the best available option of pot at the time of packaging.